IMMLY: Feb. 22, 2010: A "Grassroots Evening" at the University of Wisconsin-Waukesha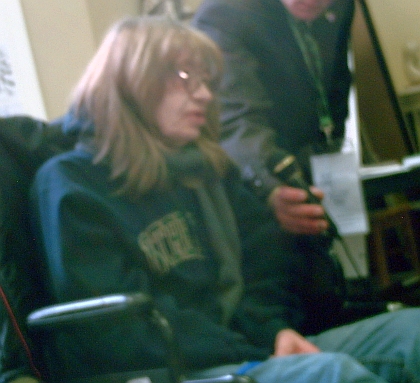 Monday, February 22, 2010
Time: 7:00pm - 9:00pm
University of Wisconsin - Waukesha
Room N133
1500 N. University Drive
Waukesha, WI

Join IMMLY, UW-Waukesha Students for a Democratic Society and Wisconsin Residents for Assembly Bill 554 on Monday, February 22nd at UW Waukesha for an open discussion on Assembly Bill 554/Senate Bill 368, the Jacki Rickert Medical Marijuana Act and what it can do for Wisconsin. The evening is free to attend, but seating is limited to 200 people; be sure to show up early and check out the information tables. Speakers include the authors of the JRMMA, State Sen. Jon Erpenbach (D-27th District), Rep. Mark Pocan (D-78th District) along with IMMLY Founder Jacki Rickert and Gary Storck of IMMLY plus a special performance of "Legal Medicine Blues" by singer-songwriter Rick Harris. This is a non-profit event sponsored by Students for a Democratic Society (SDS) of UW Waukesha.
11 Feb 2010: Madison NORML Examiner: "Grassroots Evening" to bring Medical Marijuana Bill Authors, Activists to UW-Waukesha Mon. Feb. 22
Updated Thursday, February 11, 2010
THIS PAGE HAS BEEN ACCESSED 4876 TIMES
---