On Friday, October 3, 2008, IMMLY held its 6th Annual Medical Cannabis Benefit and 1st Annual Medical Cannabis Awards at the Cardinal Bar in downtown Madison, WI.

Here are some pictures from the event, courtesy of our friend Patrick: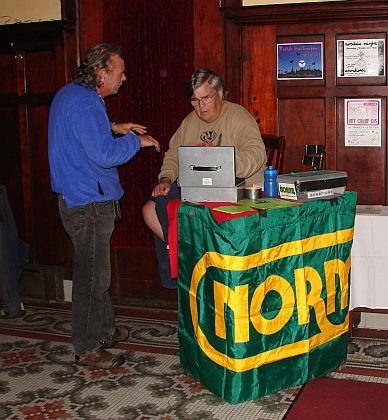 Osch, a patient from CO and LA, popped back into town for the 5th year in a row to attend Harvest Fest and work the door at the benefit!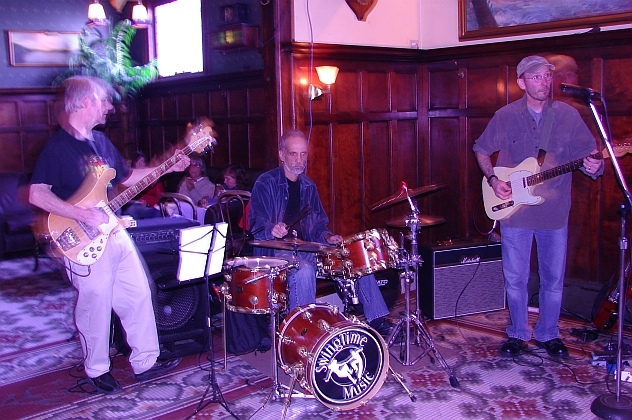 Mark Shanahan and the "Kirby Molar Band" provided awesome blues/roots music once again, and led the traditional "Legal Medicine Blues" sing along!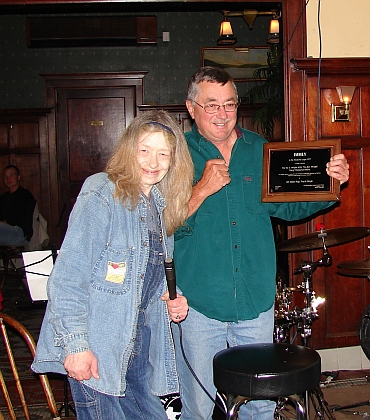 Jacki with WI Rep. Frank Boyle, first recipient of IMMLY's W.E. Wright M.D. "Do The Wright Thing" Memorial Award. Dr. Wright was Jacki's late physician who fought the feds to get his patient medical cannabis. Rep. Boyle, who is not seeking re-election after 22 years of service, has been the principal sponsor or a cosponsor of every medical cannabis bill introduced in the last two decades.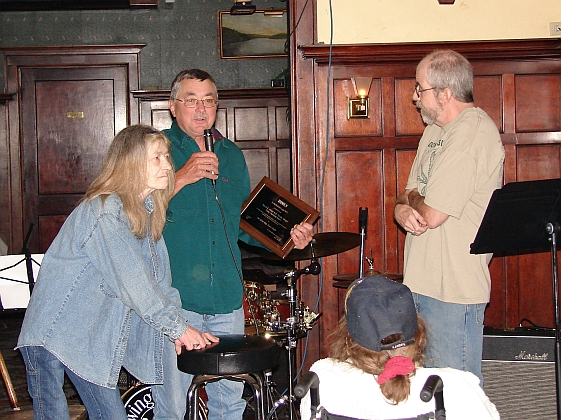 Jacki, Frank Boyle, Mary P. (back to camera) and Gary Storck.

Big thanks to The Cardinal Bar, Glass Nickel Pizza , Mark Shanahan and his band, Osch and everyone else who helped make this a memorable event!